THE PLASTIC AGE
COP 26
---
The Plastic Age is a twenty-first century plastic stone circle created from discarded waste material cleaned from the Seven Bays of Padstow, Cornwall by Beach Guardian CIC and their volunteers.

Made in collaboration with Beach Guardian CIC and Trevisker Community Meadow, where The Plastic Age circle is at home in North Cornwall.

Each stone is modelled on a nanoplastic particle photographed through a microscopic camera.

Making this invisible threat to all life on Terra, visible.

The stones travelled from Cornwall to Scotland beginning on the 1st of November, reaching the City of Glasgow on the 6th November for COP26 Global Day of Action 2021.

The Plastic Age circle was exhibitied in Glasgow at
The Hidden Gardens, a space of sanctuary, learning and participation.

Landscape:
Padstow, Cornwall and Glasgow, Scotland
Collaborators:
Beach Guardian CIC,
Trevisker Community Meadow
Participants:
Beach Guardian community volunteers, St. Merry Primary School, St. Issey Primary School, Oak Tree Primary School
Funders:
FEAST Cornwall, Arts Council England, Cornwall Council, Trevisker Community Meadow, National Lottery Community Fund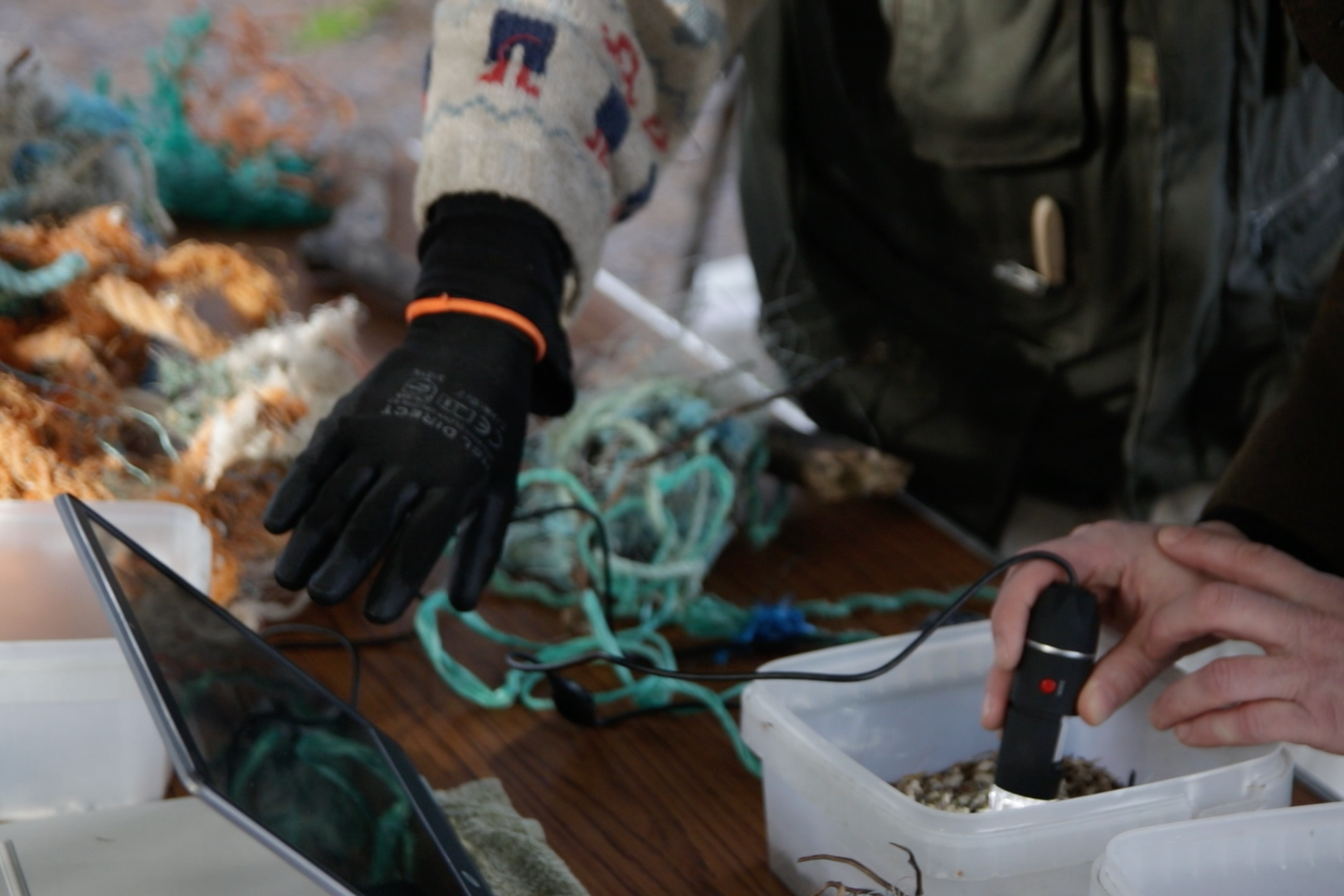 Discarded plastics remain for hundreds of years in the environment, as they break down they become increasingly toxic to all life.

Microplastics are present in almost all water systems in the world, our streams, rivers, lakes and oceans. Nanoplastics are potentially omnipresent in all life.

The Plastic Age presents a solution to the extraction of these particles, to bind them where they can no longer do harm.





The public sculpture is a monument that highlights the magnitude of this microscopic problem in both scale and time.

Created in Cornwall through workshops with local schools and volunteer groups facilitated by Beach Guardian's Rob Stevenson and Terra Attune artists.

Weaving with rope, making plastic relics and looking through the microscope at various samples of found plastic.

Through our collective process we imbued the waste with the spirit of local custodians, attuning to their environment through art and conservation.

The Neolithic sites that inspired The Plastic Age project were places of congregation where societies came together to discuss, celebrate and connect with the land.

Through the ongoing The Plastic Age project,
we are inviting people to partake in this tradition at a pivotal point in history where coming together and working towards a symbiotic future with the planet is our only hope for survival.